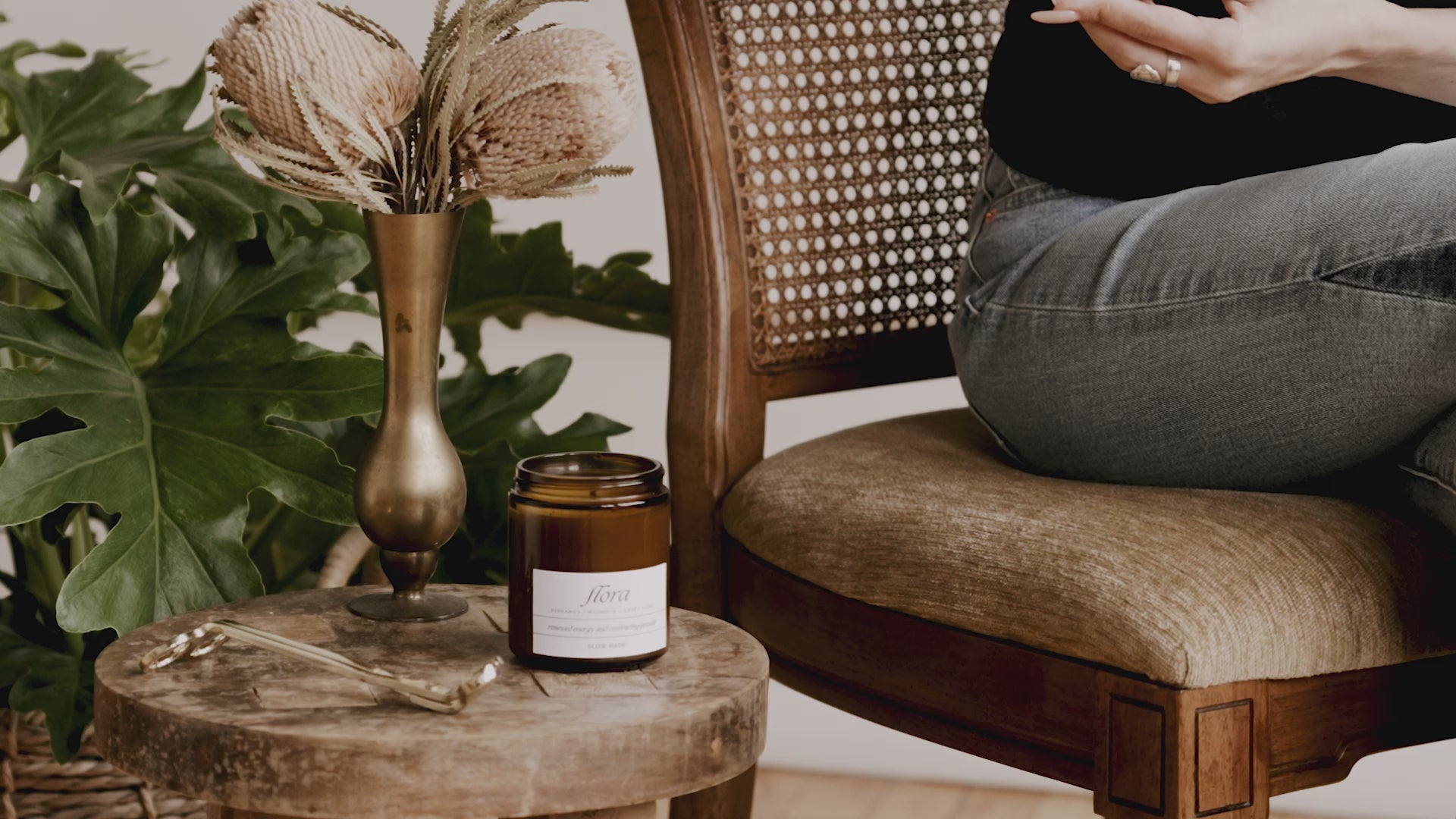 Enjoy the slow
Here's to creating slow, intentional moments
At Slow Made, we believe in creating slow, intentional moments. Our sustainable, non-toxic candles are more than just products - they are vessels designed to connect you with your truest self, with those who surround you, and with the natural environment that we inhabit.
Our candles serve as a way to find purpose through genuine connection. Slow Made is an organic and natural way of living, rooted in the principles of slow living. We believe in taking the time to appreciate life's slow moments, and our candles serve as a reminder to do just that.
At Slow Made, we craft our candles made-to-order, using all-natural, renewable coconut/soy wax blend (paraffin-free), infused with pure essential oils which are free from parabens, phthalates, carcinogens, and hormone disruptors.
We strive to use non-toxic, plant-based ingredients in our candles to ensure they are safe for you and the environment. Our commitment to sustainability goes beyond our ingredients, as we plant a tree with every order to help offset our carbon footprint. We are proud to say that we do not use any plastic in our packaging, and all of our vessels are reusable, recyclable, and refillable. Additionally, we offer carbon neutral shipping to further reduce our impact on the planet. We believe that small actions can lead to big changes, and we are dedicated to doing our part to create a more sustainable future.
Join us in creating slow, intentional moments with our collection of candles. Let us help you connect with yourself, those around you, and nature.