JOIN THE
Slow Made Collective
Welcome. We are cultivating a space where intentional living and sustainable practices come together to help you slow down and appreciate life's simple pleasures. Our community values authenticity, genuine connections, and mindful moments, just like our candles. We believe that by taking the time to slow down and appreciate the world around us, we can find true fulfillment and purpose in our daily lives. We call ourselves the Slow Made Collective.
THE PERKS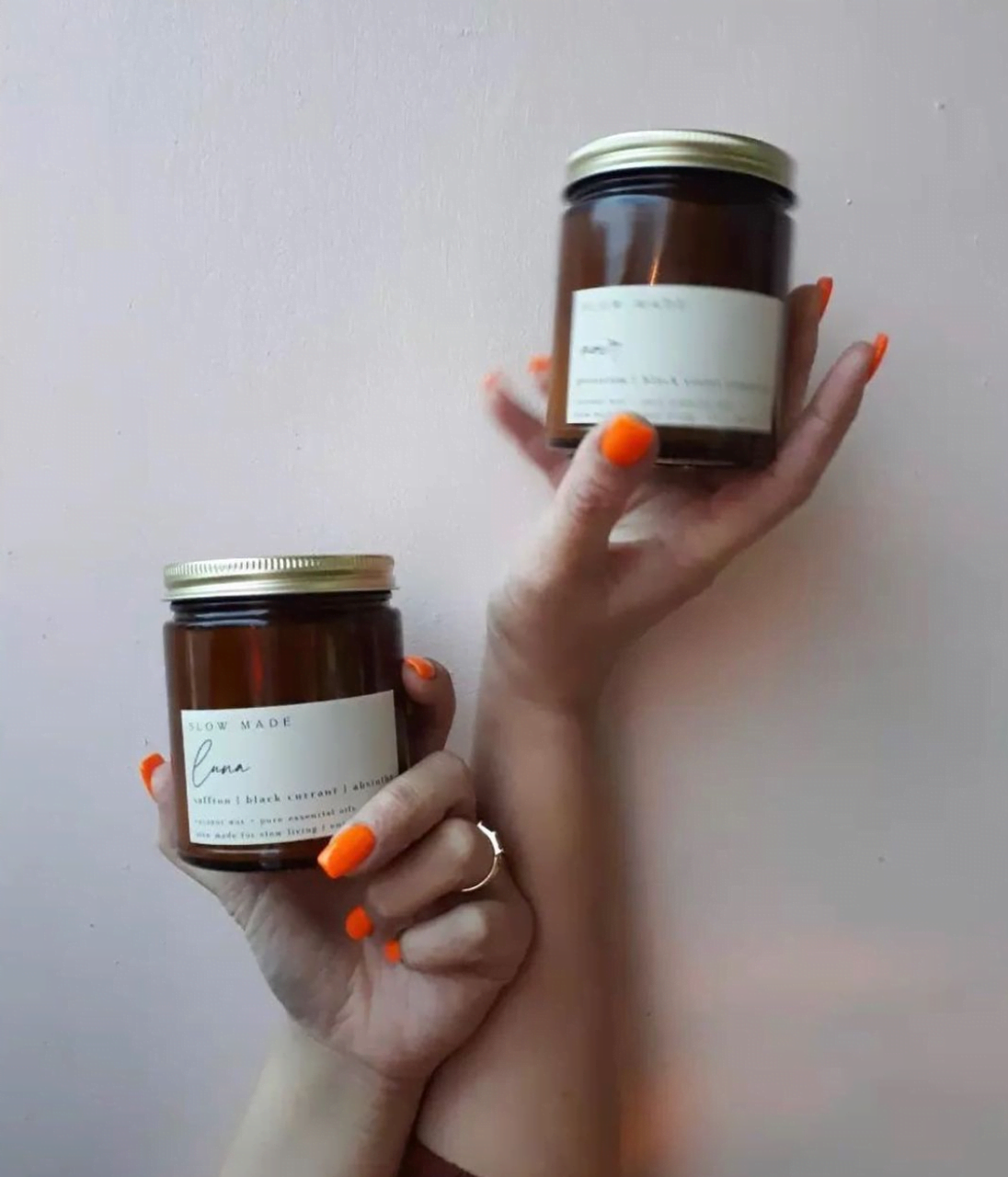 Gifted products
As the core of our community, we want you to interact with our tools on a daily basis to tell your story and get your feedback to constantly evolve our candles towards the best support they can offer. When you join, you will receive your first gifted candle of your choosing connects best with you.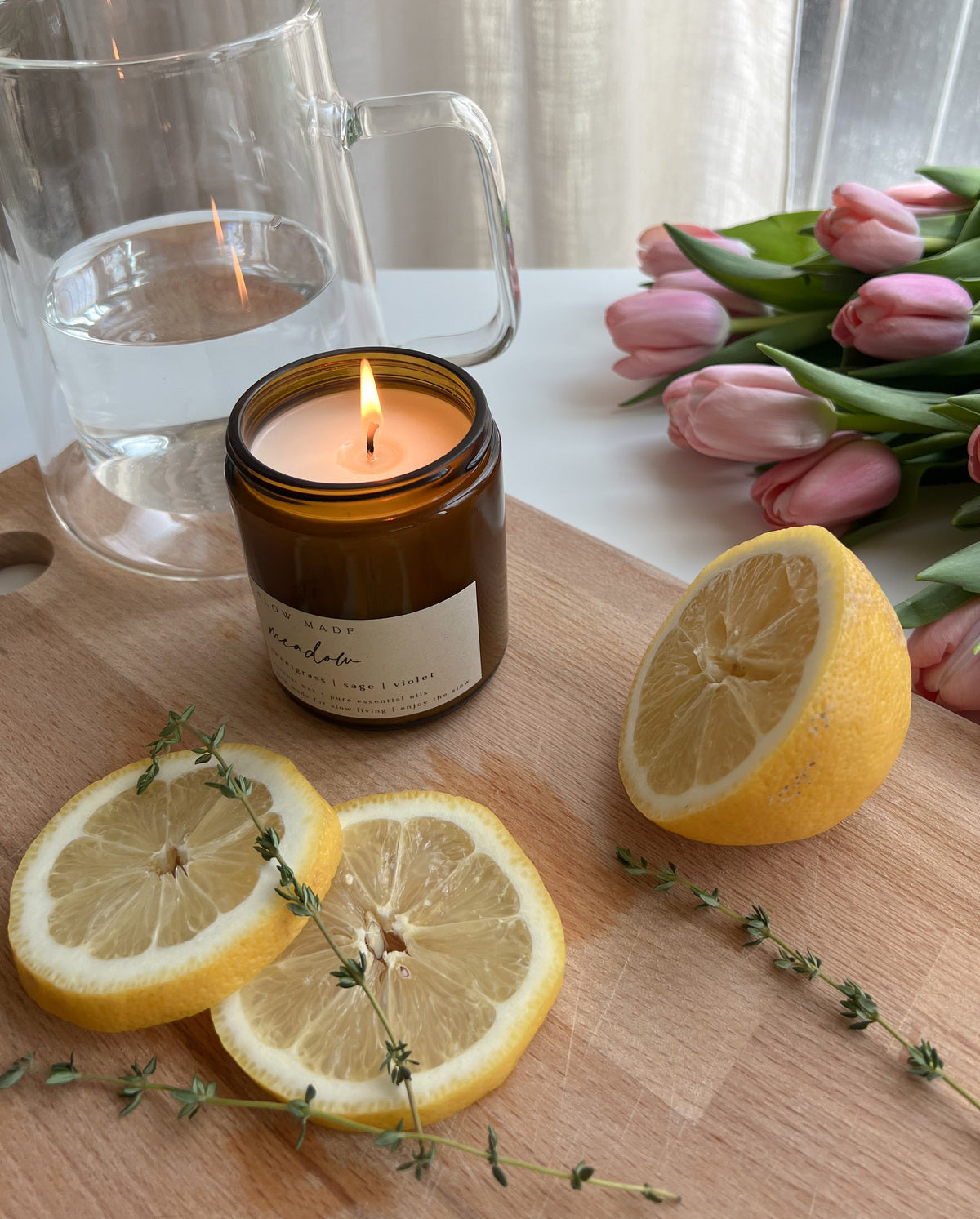 Connect with others
Cultivating our mission of connection, you will have the opportunity to gather for community calls led by our Founder. These calls will give us an opportunity to connect with like-minded individuals to learn, inspire and support each other. These calls will include brand updates and workshops.
Codes & Commissions
We want you to feel empowered sharing your story through our tools and invite your community to do the same! As a part of our affiliate program, you will have a personal code to offer to your community that will also allow you to earn generous commissions on any sales that come from your personal community.
Join Our Community
We are looking for true embodiments of our Slow Made Collective to be highlighted as the diverse faces of our community at large. By sharing their unique perspective and creative eye, we are looking to partner with brand affiliates who are passionate about connection. If you feel that you would be a genuine addition to our community, we'd love to hear from you.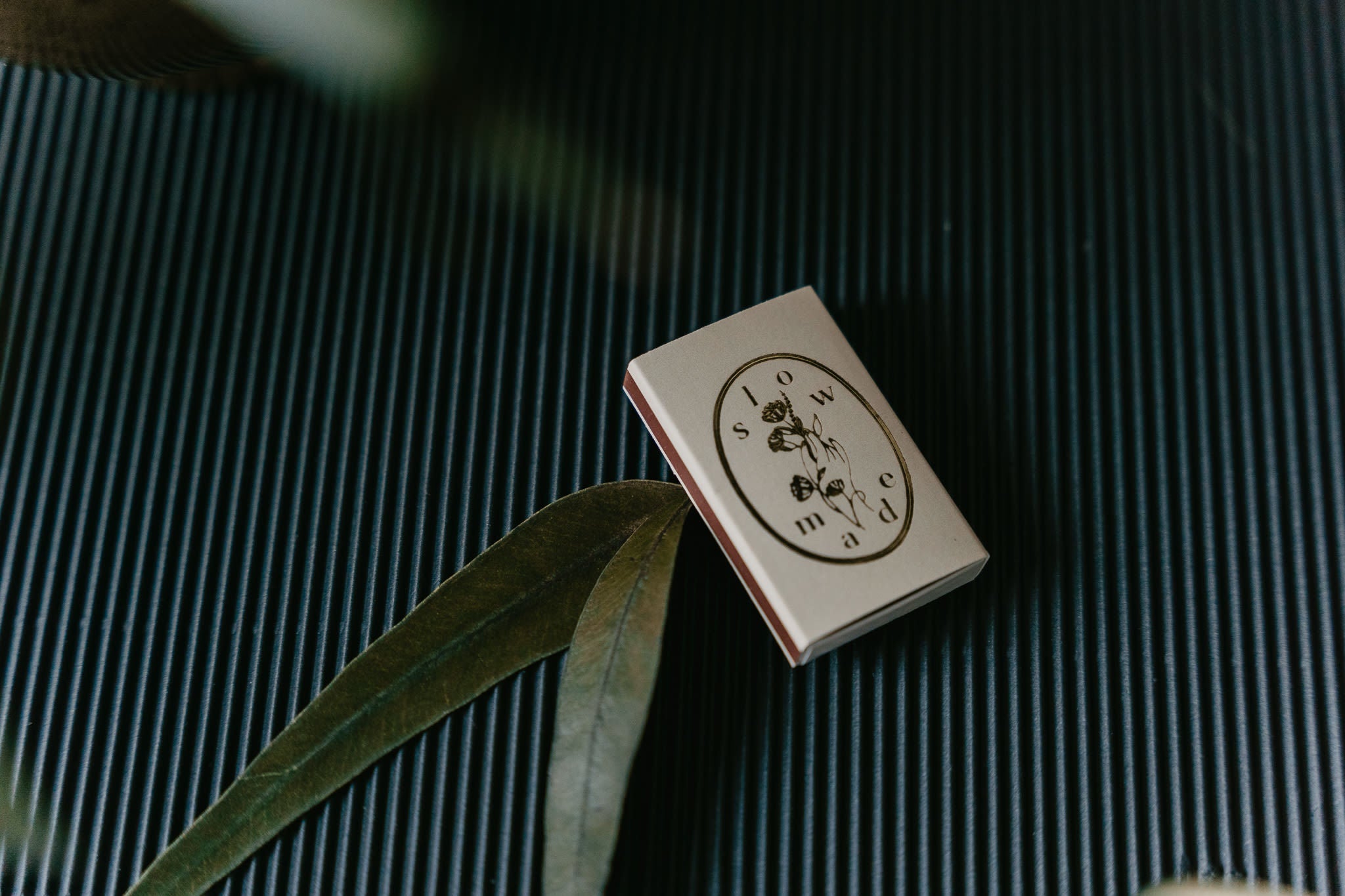 Affiliate FAQ
Who can apply for the Slow Made Collective
Anyone and everyone! We are looking to partner with members of our community that are excited about sharing Slow Made with their community. Through the shared mission of connection, we strive to build an authentic online community, that constantly inspires all who surround.
What are the perks?
All of our affiliates will receive a gifted good of their choice along with a unique discount code to share with their community. You will also receive an affiliate link to earn commissions on sales that are made using your link.
Affiliates will have the opportunity to receive additional product gifting for new product launches and product features.
We will be using the affiliate program to discover creators that we can partner with on future paid content opportunities.
Affiliates will be invited to participate in community calls hosted by our founder as well workshops hosted by inspiring individuals within our community.
Do I have to make an account to apply?
Yes, we host our program through Shopify Collabs. If you do not already have an account, please create one to apply.
Once applied, how long does it take to hear back?
Our team reviews and responds to all applications by the end of each month.
Are opportunities for paid partnerships available?
We will be using the affiliate program to discover creators that we can partner with on future paid content opportunities.
How are commissions paid out?
Commissions are paid out via PayPal on the first business day of each month.
Get in touch
If you have a question that was not answered above, feel free to connect with us.